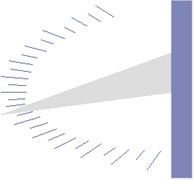 Nonprofit
Organizations
Human Services
Second Harvest Food Bank

Second Harvest gets food from growers, wholesalers, retailers, and other sources, then delivers it to local direct-service organizations. The link above goes to Second Harvest Food Bank of Santa Clara and San Mateo Counties. Click here to visit the national site, which coordinates more than 200 food banks across the U.S..


Lucile Packard Foundation for Children's Health

LPFCH raises money for Packard Children's Hospital in Palo Alto, California, and for pediatric research programs at the Stanford University School of Medicine. It also sponsors outreach programs (such as the Teen Van) to improve the health of local children.


Give Kids the World

Give Kids the World Village is an amazing place in Kissimmee, Florida that allows children with life-threatening illnesses and their families to enjoy time at Central Florida's renowned theme parks. Take a look at my photos of this delightful resort.


Sunnyvale Community Services
Community Services Agency

These two organizations serve low-income people in Sunnyvale, Mountain View, and Los Altos. They provide emergency assistance with food, utility bills, etc. in an area that has one of the highest costs of living in the country.
Environmental Preservation and Education
Yosemite Conservancy

If you've used the bear-proof lockers at Yosemite's campgrounds, seen Peregrine falcons soaring over the valley, or hiked along restored backcountry trails, you've benefited from projects sponsored by Yosemite Conservancy. The group also runs several bookshops and offers a wide range of outdoor classes in the park.


Sempervirens Fund

Sempervirens Fund uses donations to purchase privately held redwood groves and watershed areas in California's Santa Cruz Mountains and restores them to public use. It is also working with other land conservation organizations and public agencies to create a permanently protected continuous ecosystem within the Santa Cruz Mountains.


Midpeninsula Regional Open Space District

From oak-covered golden hills above Stanford to cool green redwood groves overlooking the Pacific, MROSD's 26 open space preserves provide a variety of hiking, biking, and riding trails. Great places to visit any time of the year!



Hidden Villa

This beautiful and historic property in Los Altos Hills includes an organic farm, hiking trails into the Santa Cruz Mountains, and environmental education programs for kids.
Animal Welfare
Humane Society Silicon Valley

Now located in a beautiful and spacious "animal community center" in Milpitas, HSSV continues its work of finding homes for cats, dogs, and other domestic animals. Besides a cageless animal shelter, the HSSV facility includes a dog park, a pet-friendly café, rooms for meetings and presentations, and much more.


Palo Alto Humane Society

Originally founded in 1908 to protect horses and other work animals, PAHS now focuses on spay/neuter programs and humane education. Its programs support feral cats, help low-income people pay for spay/neuter surgery and emergency vet bills, teach children about treating pets and wildlife humanely, etc.



Best Friends Animal Society

Best Friends is the largest domestic animal sanctuary in the U.S. It's situated on 3,000 gorgeous acres in southern Utah's red rock country. (Click here for a photo of the area.) Not only does Best Friends run a highly successful adoption program, it also gives permanent homes to many unadoptable animals, and leads national efforts to reduce the number of homeless pets. If you love animals, consider volunteering for a few days at Best Friends sometime. I did it once with friends, and we had a great time working with the animals and exploring the nearby national parks (Zion, Grand Canyon, Bryce).
Public Broadcasting
National Public Radio (NPR)

Home of "Morning Edition," "All Things Considered," "Talk of the Nation," and lots of other wonderful radio programs. A national treasure. Or go directly to my favorite NPR station, KQED-FM in San Francisco.


Public Broadcasting System (PBS)

The leading source of intelligent TV programs in the United States. My local PBS station is KQED-TV in San Francisco.
International
Kiva

Kiva is an exciting organization that allows you to make microloans to specific small business owners around the world. It's immensely rewarding (and fun!) to see exactly who's using your loan, and for what. Please click over to the Kiva site to see what it's all about! Or go directly to my lender page.


Habitat for Humanity

Habitat joins with low-income families to help them build their own homes. The two closest affiliates to me are East Bay/Silicon Valley and Greater San Francisco. If you aren't in this area, go to the HfH International site to find the affiliate closest to you.

Here's a photo from a Habitat project I worked on in Georgia in 1993. You may recognize the lanky gentleman sitting on the boards. :-) Mrs. Carter is at the far left, behind the man in the red shirt. I'm in the teal-blue shirt near her.


U.S. Fund for UNICEF

Since the end of WWII, the United Nations Children's Fund has sought to improve the lives of children in developing areas around the world. Health care and education are key priorities. The link above will take you to the website of the organization that raises money for UNICEF within the United States. To visit the main UNICEF site, click here.


Professional Work | Off Hours
---
patty@wintertime.com



Text and photos (c) 1997-2013 Patricia F. Winter, except as noted.
Last updated 4/30/2013


Mac and the Mac logo are trademarks of Apple Computer, Inc.,
registered in the U.S. and other countries. The Made on a Mac Badge
is a trademark of Apple Computer, Inc., used with permission.